Contact us
Bordeaux
Sotheby's International Realty
40 Cours de Verdun
33000 Bordeaux, France
Cap Ferret / Pyla
Sotheby's International Realty
13 Boulevard de l'Océan
33115 Pyla sur mer, France
Cap Ferret / Pyla
Sotheby's International Realty
186 bis route du Cap Ferret, Le Canon
33950 Lège-Cap Ferret, France
>
>

Last Friday, september the 30th, we spent a timeless moment with some of the most precious people we have ever met.
A time dedicated to the Beautiful, to the Good.
Our partner BENTLEY Motors France was also present.
We were welcomed by the Château Pavie.
What a chance to be able to create these instants of sharing and exchanges in such circumstances.
A great big Thank You !!!
The latest news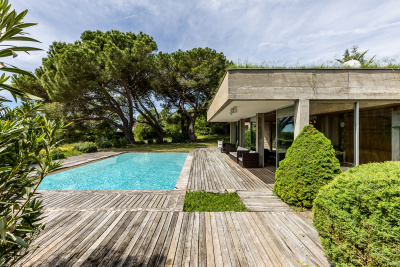 We LOVE the BEAUTIFUL because it makes us feel GOOD! So when you entrust us with a sublime, unusual and legendary place to stay in ... we share it! And then we start selling it (the house is under preliminary sale agreement ... from the very first day of marketing)...
Read more