Luxury real estate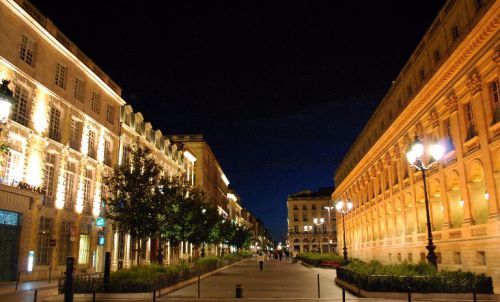 Bordeaux Sotheby's International Realty :

Founded in 2002 by Anne Valérie Colas, our agency Demeures et Vignobles Real Estate quickly imposed itself as one of the most top-notch agencies in our area, soon becoming the main prestigious reference in and out of Bordeaux.... thus becoming THE benchmark for luxury real estate in the area. In June 2006, thanks to its increasing success, our company was selected by the famous real estate firm and network, Sotheby's International Realty France - Monaco (more than 50 agencies in France and Monaco) to become its exclusive representative in the Gironde department, bearing a new name Bordeaux Sotheby's International Realty.

This international prestigious real estate network is a perfect tool for training our team in both legal and financial terms and adds to our perfect expertise in the local luxury real estate market.
Strategically located in the exclusive Jardin Public district, at the 40 cours de Verdun, in Bordeaux, our luxury real estate agency offers great listings : magnificent apartments, superb mansions, 18th century stone townhouses as well as beautiful country homes or châteaux, all strictly selected by our team in order to meet the exacting criteria of excellence of our firm. We also pay a particular attention to the quality of the equipment, the location and the environment of each of our listings.
Furthermore, historically and humanely heavily involved in the winemaking industry, the Bordeaux team is perfectly qualified to assist you when looking for the perfect winery either for your pleasure or as a professional investment, in the Bordeaux area.

Cap Ferret Pyla Sotheby's International Realty :

To meet the increasing demand from our french and international clients wishing to settle down "by the sea", and pushed forth by the success of our luxury real estate agency in Bordeaux, Anne Valérie Colas created Villas et Cabanes, in 2011. Today it is better known as Cap Ferret Pyla Sotheby's International Realty and our agency can be found number 13 Boulevard de l'Océan, in Le Pyla sur mer, 3 steps from the beach. It has turn to become now the essential reference on the prestigious real estate market of the Arcachon bay. Our list of offerings includes stylish villas with sea view, exceptional apartments opening onto the beach or family summer houses, on the bay side or the ocean front.
Either in Bordeaux or on the Arcachon bay, we pay the same attention to our selection of luxury properties : wooden houses, architect villas with view, bright apartments settled in historic family houses in Arcachon or luxurious huts in the Cap Ferret.
If looking for a property to buy, you will just have to tell us your preference between Cap Ferret and Pyla sur mer ... because nothing is more different than these two superb places to live in. Once this would have been established, our team of multilingual experts with their in-depth knowledge of the local prestige real estate market will get your project to reality in complete confidentiality and discretion.

Whether seller or buyer, if working with our agencies, Bordeaux Sotheby's International Realty or Cap Ferret Pyla Sotheby's International Realty, you will benefit from a serious know-how which allows sellers and buyers to achieve a balanced, confidential and succesfull real estate transaction.