Contact us
Bordeaux
Sotheby's International Realty
40 Cours de Verdun
33000 Bordeaux, France
Cap Ferret / Pyla
Sotheby's International Realty
13 Boulevard de l'Océan
33115 Pyla sur mer, France
Cap Ferret / Pyla
Sotheby's International Realty
186 bis route du Cap Ferret, Le Canon
33950 Lège-Cap Ferret, France
>
>
Posted on 22/04/2022
Our Magazine 2022 - Best Interviews and properties
The Latest Trends !

We loved building this magazine...meeting, interviewing, photographing, writing it ...and then re-writing it ...
We did it with a smile, with great pleasure, with a full desire and huge curiosity...
We share it today with you
here
Come with us ?!!
The latest news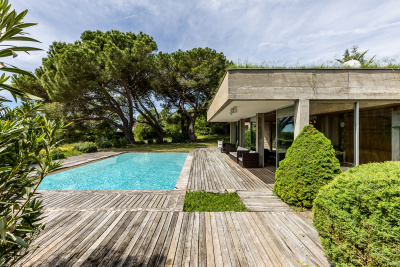 We LOVE the BEAUTIFUL because it makes us feel GOOD! So when you entrust us with a sublime, unusual and legendary place to stay in ... we share it! And then we start selling it (the house is under preliminary sale agreement ... from the very first day of marketing)...
Read more