Contact us
Bordeaux
Sotheby's International Realty
40 Cours de Verdun
33000 Bordeaux, France
Cap Ferret / Pyla
Sotheby's International Realty
13 Boulevard de l'Océan
33115 Pyla sur mer, France
Cap Ferret / Pyla
Sotheby's International Realty
186 bis route du Cap Ferret, Le Canon
33950 Lège-Cap Ferret, France
>
>
Our regional Magazine ... Lifestyle on the Atlantic French coast
From l'Ile de Ré to Saint Jean de Luz

Here is our regional magazine ... a superb object to come ... to discover now in digital version!

Sotheby's International Realty ... is the strength of a particularly professional and efficient international and national network!!!

We love working as a team...together.
We like to share. To exchange. Discuss.

Come...we'll take you...home!
(just click...it's this way)

Hope to See you very soon !
The latest news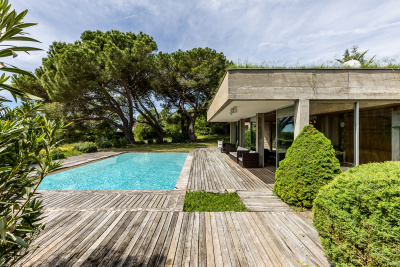 We LOVE the BEAUTIFUL because it makes us feel GOOD! So when you entrust us with a sublime, unusual and legendary place to stay in ... we share it! And then we start selling it (the house is under preliminary sale agreement ... from the very first day of marketing)...
Read more