Contact us
Bordeaux
Sotheby's International Realty
40 Cours de Verdun
33000 Bordeaux, France
Cap Ferret / Pyla
Sotheby's International Realty
13 Boulevard de l'Océan
33115 Pyla sur mer, France
Cap Ferret / Pyla
Sotheby's International Realty
186 bis route du Cap Ferret, Le Canon
33950 Lège-Cap Ferret, France
>
>

Since 2002, we have supported you in the management of your real estate assets.
In 2020, and at the start of 2021, we are experiencing a unique health, economic, financial and psychological situation.
Our website :
Our website
Life asks us to adapt from day to day. The real estate world does not live at this rate. He is slow and quiet (even if we as actors of this world must be quick and quick).
Real estate in Bordeaux is "wise", investing in it is a guarantee of security to this day.
As is the case in several French metropolises: the demand is present, because the stone is a refuge (both literally and figuratively).
The offer is a little quieter. Prices are therefore holding up perfectly. For the happiness of all.
(see attached article. lefigaro.fr / quote from Anne Valérie Colas, Director Bordeaux Sotheby's International Realty and Cap Ferret Pyla Sotheby's International Realty)
The luxury real estate market - Bordeaux
Luxury real estate market
Bordeaux Sotheby's International Realty, your
real estate agency in Bordeaux
The latest news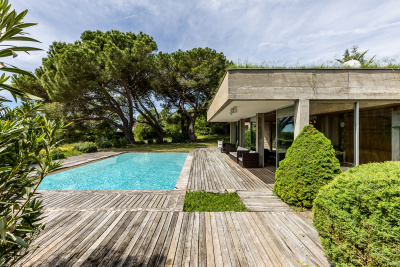 We LOVE the BEAUTIFUL because it makes us feel GOOD! So when you entrust us with a sublime, unusual and legendary place to stay in ... we share it! And then we start selling it (the house is under preliminary sale agreement ... from the very first day of marketing)...
Read more