Contact us
Bordeaux
Sotheby's International Realty
40 Cours de Verdun
33000 Bordeaux, France
Cap Ferret / Pyla
Sotheby's International Realty
13 Boulevard de l'Océan
33115 Pyla sur mer, France
Cap Ferret / Pyla
Sotheby's International Realty
186 bis route du Cap Ferret, Le Canon
33950 Lège-Cap Ferret, France
>
>
Sotheby's International Realty France-Monaco website breaks visibility records !
The result of a regular, discreet and serious work.

Just because we are so proud of the good job job our marketing team did, regularly nurtured, often enriched: our Sotheby's International Realty France - Monaco Website exceeds 50,000 visits per month for the very first time this month !!
This reflects the good health of the High-end Real Estate market and the perfect dynamism of this market in France, as our President, M. Alexander Kraft pointed out in a recent interview published on Le Figaro.fr
bit.ly/30j4hVU (Click here)
Regular and discreet work.
Efficient and fruitful work for our customers and partners.
Call us on 05 57 72 04 54 for any real estate project on the Arcachon Basin, from Cap Ferret to Pyla sur mer.
Let's call 05 56 79 63 62 for any real estate project in Bordeaux and its countryside and all wine projects.
Bordeaux Sotheby's International Realty, expert in
luxury and prestige real estate in Bordeaux
.
The latest news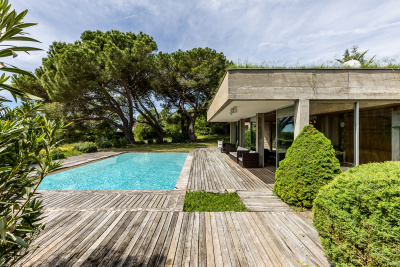 We LOVE the BEAUTIFUL because it makes us feel GOOD! So when you entrust us with a sublime, unusual and legendary place to stay in ... we share it! And then we start selling it (the house is under preliminary sale agreement ... from the very first day of marketing)...
Read more