Contact us
Bordeaux
Sotheby's International Realty
40 Cours de Verdun
33000 Bordeaux, France
Cap Ferret / Pyla
Sotheby's International Realty
13 Boulevard de l'Océan
33115 Pyla sur mer, France
Cap Ferret / Pyla
Sotheby's International Realty
186 bis route du Cap Ferret, Le Canon
33950 Lège-Cap Ferret, France
>
>
March 2020 : Coronavirus informations
France - Bordeaux - Arcachon bay - Cap Ferret - Pyla sur mer

While going through an absolutely singular health crisis, our united, concerned and serious teams, placed on telework as quickly as possible, wish to ensure you of their determination to continue our activity, even if it is complicated on many levels :
- Banks :,the deadlines are lengthened; but the operations are still possible.
- Notaries : some are organized and ensure, so far as they have the required documents, remote signatures, with power of attorney.
The situation will last. We do invent every day with our employees, our providers and you, new ways of working and exchanging (by phone, Skype, Whatsapp, Zoom or any other exchange platform) around your real estate projects.
Let's take care of all of us. Let's call us!
Bordeaux Sotheby's international Realty, your
luxury real estate agency in Bordeaux
The latest news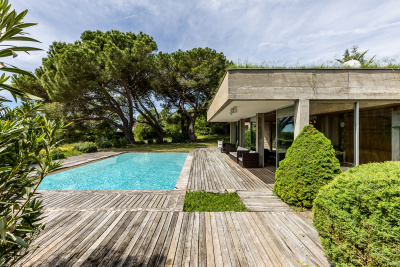 We LOVE the BEAUTIFUL because it makes us feel GOOD! So when you entrust us with a sublime, unusual and legendary place to stay in ... we share it! And then we start selling it (the house is under preliminary sale agreement ... from the very first day of marketing)...
Read more