Contact us
Bordeaux
Sotheby's International Realty
40 Cours de Verdun
33000 Bordeaux, France
Cap Ferret / Pyla
Sotheby's International Realty
13 Boulevard de l'Océan
33115 Pyla sur mer, France
Cap Ferret / Pyla
Sotheby's International Realty
186 bis route du Cap Ferret, Le Canon
33950 Lège-Cap Ferret, France
>
>
2020 : No landing for prices in Real Estate
France - Bordeaux - Cap Ferret

Prices should continue to increase this year in France ...
The Livret A and the euro funds of life insurance pay little.
Real estate (rental investment) therefore remains an attractive investment, particularly if you want to secure your retirement.
this is new support for the Real Estate sector, 27% of transactions recorded in 2019 were in this context.
In addition, mortgage rates are rising ... yes ... but not much! We borrow at 1.1% over 20 years on average where we borrowed at 1% over the same period a few months ago. We no longer borrow over 30 years, but over a maximum period again capped at 25 years to avoid overheating the mortgage.
We are therefore expecting this year a gentle increase in prices in the provinces, of around 2%.
(Source: Le Figaro Economy of Jan. 7, 2020)
Bordeaux Sotheby's International Realty, expert in
luxury and prestige real estate in Bordeaux
.
The latest news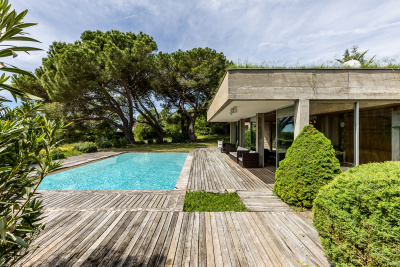 We LOVE the BEAUTIFUL because it makes us feel GOOD! So when you entrust us with a sublime, unusual and legendary place to stay in ... we share it! And then we start selling it (the house is under preliminary sale agreement ... from the very first day of marketing)...
Read more