Contact us
Bordeaux
Sotheby's International Realty
40 Cours de Verdun
33000 Bordeaux, France
Cap Ferret / Pyla
Sotheby's International Realty
13 Boulevard de l'Océan
33115 Pyla sur mer, France
Cap Ferret / Pyla
Sotheby's International Realty
186 bis route du Cap Ferret, Le Canon
33950 Lège-Cap Ferret, France
>
>
Color of the year
Cassic Blue

The reflective Pantone Classic Blue can inspire travels and enrich journeys though its ability to bring a sense of peace and tranquility to the human spirit," added Pressman. "Non-aggressive and easily relatable, this universal favorite lends itself to relaxed interaction and encourages us to expand our thinking, broaden our perspective and open our connection and communication to others."

- We do LOVE it.

Bordeaux Sotheby's International Realty, expert in luxury and prestige real estate in Bordeaux.
The latest news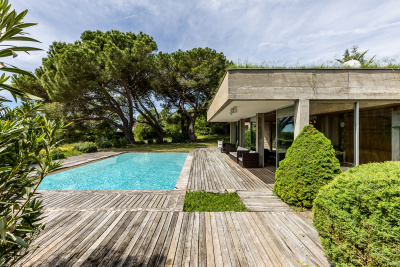 We LOVE the BEAUTIFUL because it makes us feel GOOD! So when you entrust us with a sublime, unusual and legendary place to stay in ... we share it! And then we start selling it (the house is under preliminary sale agreement ... from the very first day of marketing)...
Read more