Contact us
Bordeaux
Sotheby's International Realty
40 Cours de Verdun
33000 Bordeaux, France
Cap Ferret / Pyla
Sotheby's International Realty
13 Boulevard de l'Océan
33115 Pyla sur mer, France
Cap Ferret / Pyla
Sotheby's International Realty
186 bis route du Cap Ferret, Le Canon
33950 Lège-Cap Ferret, France
>
>
Conseils pour votre recherche de bien
Comment rechercher son bien à Bordeaux / Bassin d'Arcachon ?

Vous êtes toujours à la recherche de votre prochain appartement ou maison ?
Pas d'inquiétude, tout est normal. Il semblerait qu'il faille entre 3 et 8 mois pour trouver sa perle rare.
Le marché bordelais et celui du Bassin d'Arcachon sont très tendu.
Bien sûr l'idéal serait de pouvoir prendre son temps mais certaines contraintes sont inflexibles : un changement de vie, des taux d'emprunt qui fluctuent, un cours de l'immobilier qui flambe. Ce sont autant de paramètres que nous ne pouvons pas maîtriser alors mettons un peu d'ordre.
3 points importants :
- Établir la liste de vos critères (qui seront parfois révisés),
- Fixer le secteur géographique toujours en fonction de vos besoins
- Penser à la revente
Maintenant à vous de jouer et faites appel à la référence en
immobilier de luxe à Bordeaux
: Bordeaux Sotheby's International Realty


Bordeaux Sotheby's International Realty, votre expert dans l'immobilier de prestige à Bordeaux et à Arcachon
The latest news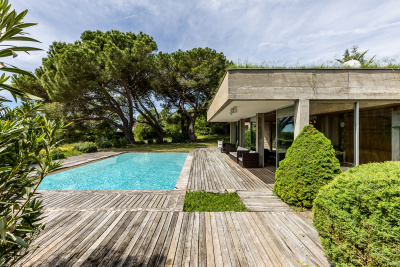 We LOVE the BEAUTIFUL because it makes us feel GOOD! So when you entrust us with a sublime, unusual and legendary place to stay in ... we share it! And then we start selling it (the house is under preliminary sale agreement ... from the very first day of marketing)...
Read more