Contact us
Bordeaux
Sotheby's International Realty
40 Cours de Verdun
33000 Bordeaux, France
Cap Ferret / Pyla
Sotheby's International Realty
13 Boulevard de l'Océan
33115 Pyla sur mer, France
Cap Ferret / Pyla
Sotheby's International Realty
186 bis route du Cap Ferret, Le Canon
33950 Lège-Cap Ferret, France
>
>

Nous vous souhaitons à tous une très belle année 2018. Les nouvelles années sont marquées par la prise de bonnes résolutions (normalement...) mais finalement nous vous souhaitons surtout une année remplie de petits et grands moments de bonheur. Vivons des moments hors du temps et que toutes sortes de projets fleurissent car les projets nous nourrissent. Nous nous engageons à vous accompagner dans vos projets immobiliers pour qu'ils soient une véritable réussite.
Avec le 1er janvier, viennent les bonnes résolutions, les habitudes, le quotidien... et pour que celui-ci soit doux, nous avons sélectionné quelques citations qui nous ont plues et qui pourraient nous accompagner pendant toute cette année 2018 :
"La joie est une puissance, cultivez-là" - Dalaï-Lama
"Soyez vous-même, les autres sont déjà pris" - Oscar Wild
"Le bonheur est parfois caché dans l'inconnu" - Victor Hugo
"Plus tard, ce sera trop tard. Notre vie, c'est maintenant" - Jacques Prévert
"Le bonheur c'est le plaisir sans remords" - Socrate
The latest news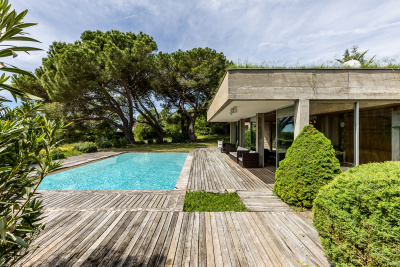 We LOVE the BEAUTIFUL because it makes us feel GOOD! So when you entrust us with a sublime, unusual and legendary place to stay in ... we share it! And then we start selling it (the house is under preliminary sale agreement ... from the very first day of marketing)...
Read more