Contact us
Bordeaux
Sotheby's International Realty
40 Cours de Verdun
33000 Bordeaux, France
Cap Ferret / Pyla
Sotheby's International Realty
13 Boulevard de l'Océan
33115 Pyla sur mer, France
Cap Ferret / Pyla
Sotheby's International Realty
186 bis route du Cap Ferret, Le Canon
33950 Lège-Cap Ferret, France
>
>
Our mansions, villas and properties are now open to visitors !
Save the date : November 28, 2020 !

We look forward to seeing you again very soon!
As of this Saturday, our agencies are opening again. We will finally be able to discover together the properties we have been talking about for a few weeks.
We really liked the virtual tours ... but we will always love the real tours, by your side!
Of course, and always, in the strictest respect for gestures of protection.
See you soon!
https://immobilier.lefigaro.fr/article/les-visites-de-logements-seront-autorisees-a-partir-du-28-novembre_c42b7a46-2e93-11eb-abce-328b047af70c/
The Bordeaux Sotheby's International Realty team and
Cap Ferret Pyla International Realty
Bordeaux Sotheby's International Realty, expert in
prestige real estate in Bordeaux
.
The latest news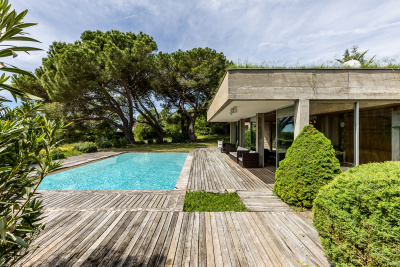 We LOVE the BEAUTIFUL because it makes us feel GOOD! So when you entrust us with a sublime, unusual and legendary place to stay in ... we share it! And then we start selling it (the house is under preliminary sale agreement ... from the very first day of marketing)...
Read more