Contact us
Bordeaux
Sotheby's International Realty
40 Cours de Verdun
33000 Bordeaux, France
Cap Ferret / Pyla
Sotheby's International Realty
13 Boulevard de l'Océan
33115 Pyla sur mer, France
Cap Ferret / Pyla
Sotheby's International Realty
186 bis route du Cap Ferret, Le Canon
33950 Lège-Cap Ferret, France
>
>
Quels taux d'intérêt pour vos financements en 2019?
"Dans le noir" ... la BCE a pris sa décision.

La semaine passée, Mario Draghi, président de la BCE, a étonné les observateurs en déclarant:
" Quand vous êtes dans le noir, vous faites de petits pas. Vous ne courez pas, mais vous bougez".
Malgré le manque de visibilité* sur l'année à venir, la BCE fait donc de petits pas ... en arrière... et renonce à la hausse des taux d'intérêt un temps envisagée; ce, jusqu'a minima, la fin de cette année.
Le financement de vos acquisitions immobilières reste donc inscrit donc dans une ère favorable!!
(*) La prévision de croissance du PIB en 2019, selon la BCE, passe à +1,1% (contre +1,7% prévus).
Dans le même temps, la prévision de croissance de l'inflation passe à 1,2% (contre 1,6% prévus).
Bordeaux Sotheby's International Realty, votre expert dans l'immobilier de prestige à Bordeaux et au Cap-Ferret / Pyla
The latest news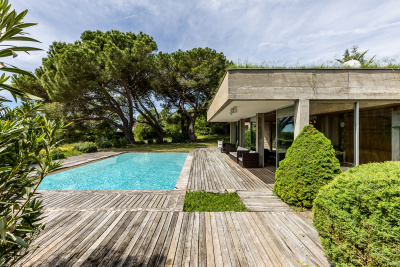 We LOVE the BEAUTIFUL because it makes us feel GOOD! So when you entrust us with a sublime, unusual and legendary place to stay in ... we share it! And then we start selling it (the house is under preliminary sale agreement ... from the very first day of marketing)...
Read more