Contact us
Bordeaux
Sotheby's International Realty
40 Cours de Verdun
33000 Bordeaux, France
Cap Ferret / Pyla
Sotheby's International Realty
13 Boulevard de l'Océan
33115 Pyla sur mer, France
Cap Ferret / Pyla
Sotheby's International Realty
186 bis route du Cap Ferret, Le Canon
33950 Lège-Cap Ferret, France
>
>
Une actualité un brin décalée... un souffle printanier pour vos maisons...

... Pour mieux vendre, n'hésitez pas à mettre en scène votre intérieur!! Quoi de plus simple que quelques fleurs?
Quelques pétales ou graminés suffisent à apporter un souffle printanier à votre pièce de vie ... alors voici nos fleuristes préférés:
- Sur Bordeaux et environs: LOY KAPEL, www.loykapel.fr. contact@loykapel.fr
Un charme réel, des compositions simples et délicates.
- Ailleurs: FLEURS D'ICI, www.fleursdici.fr
Une plateforme de livraison de fleurs locales et de saison.... dans l'air du temps!
Vous aimerez.
Bordeaux Sotheby's International Realty, votre expert dans la vente d'appartements et maison de luxe à Bordeaux
The latest news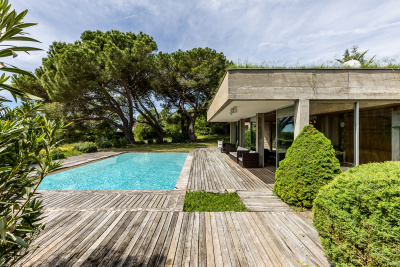 We LOVE the BEAUTIFUL because it makes us feel GOOD! So when you entrust us with a sublime, unusual and legendary place to stay in ... we share it! And then we start selling it (the house is under preliminary sale agreement ... from the very first day of marketing)...
Read more