Contact us
Bordeaux
Sotheby's International Realty
40 Cours de Verdun
33000 Bordeaux, France
Cap Ferret / Pyla
Sotheby's International Realty
13 Boulevard de l'Océan
33115 Pyla sur mer, France
Cap Ferret / Pyla
Sotheby's International Realty
186 bis route du Cap Ferret, Le Canon
33950 Lège-Cap Ferret, France
>
>
Noël à Bordeaux
J-12 avant Noël

Quelques jours avant Noël...quelle jolie période : les préparatifs des décorations, des repas, des cadeaux, des tenues, tout nous enchante.
Le compte à rebours a commencé et bien que nous ne croyions plus depuis longtemps au Père Noël, nous nous faisons toujours une joie d'offrir et de recevoir.
Cette année, nous vous proposons une wish-lis un peu spéciale. Faites un tour sur notre site pour prendre des idées de cadeaux extraordinaires : votre future
maison
, votre futur appartement, votre nouveau « chez soi » pour accueillir toute votre famille et vos amis pendant les fêtes.
Bordeaux Sotheby's International Realty, votre expert dans l'immobilier de prestige à Bordeaux et au Cap-Ferret / Pyla
The latest news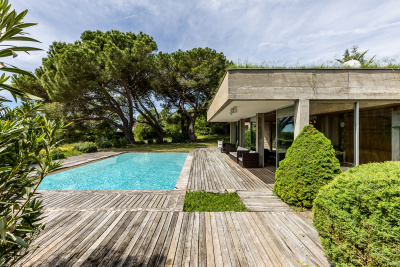 We LOVE the BEAUTIFUL because it makes us feel GOOD! So when you entrust us with a sublime, unusual and legendary place to stay in ... we share it! And then we start selling it (the house is under preliminary sale agreement ... from the very first day of marketing)...
Read more